The original Roanoke Valley Sports Club was born during the 70's, and saw a resurgence in 1993 under the leadership of Dan Wooldridge, Charlie Moir and the late Joe Thomas. Wooldridge, Moir and Thomas knew there was enough interest to organize a local club where sports fans could come together and talk about all aspects of the games they loved! Our very first speaker in September 1993 was NBA player Dell Curry.
Salem Civic Center | 1001 Roanoke Boulevard | Salem, VA, 2415
Club meetings are generally held at the Salem Civic Center, at 1001 Roanoke Blvd., Salem, VA 24153, unless otherwise noted on our Calendar.
Monthly meeting tickets include a catered dinner and feature sports personalities from local, state, regional and national franchises, up close and personal. Come out and hear the stories that never made the headlines, straight from the athletes, coaches and officials who witnessed and experienced some of the most exciting moments in sports history.
Visit the Salem Civic Center website for listings of other local events.
WHEN WE MEET...
The Club meets on the 3rd Monday of each month, with some exceptions due to speakers' schedules. We have a short Social time from 5:45 p.m. - 6:15 p.m., with Dinner at 6:15 p.m. and Program starting at 7:00 p.m. After our scheduled speaker, there's always time for questions and answers before we hold a raffle for door prizes at end of the meeting, which is generally around 8:00 p.m.
MEDIA NIGHT
One of the Club's most popular nights is our Media Night, usually held in either January or February, where we host a panel of local sportswriters and sportscasters who speak about college and high school programs and answer questions from attendees.
Past Speakers
Our entire list of incredible speakers is far too long to list here, but here are a few names you are bound to recognize:
Frank Beamer; Bud Foster; Al Groh; Scott Wachenheim; Tony Bennett; Roger Ayers, Dan Bonner, Brian O'Connor; Duggar Baucom; Corey Alexander; Terry McAuliffe; Bob Valvano; Dave Koehn; Ritchie McKay; Curtis Staples; Danny Rocco; Carol Green Robertson; Wes Durham; Seth Greenberg; Mike Burnop; Bobby Cremins; Whit Babcock; Bill Roth; Todd Turner, and many more personalities from the world of sports.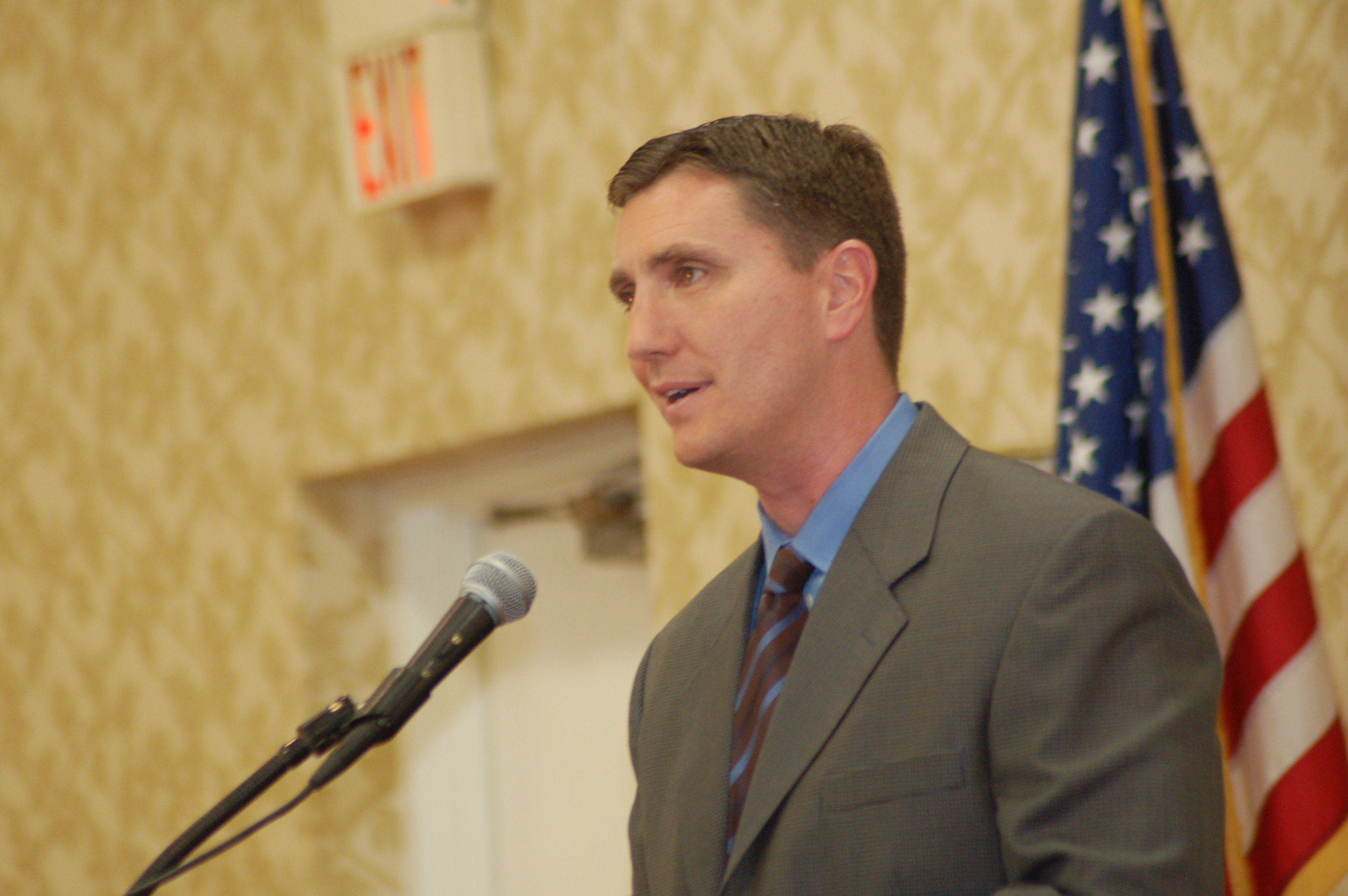 Above: Just a few of the national, regional and local sports personalities recently showcased at Roanoke Valley Sports Club meetings.